Salina restaurant
Imagine the journey of salt. From the sea to the universe. This is the wonderful story of salt crystals, caught in a prestigious experience. A culinary experience, of course. In an exclusive restaurant. Characterised by achievements. In design and taste. For everyone who craves new culinary experiences.
Istrian bistro & Tapas bar
Let yourself taste something different. Colourful bites from local producers. Authentic. With every bite, you will experience the true Slovenian Istria. Get to know it. Relax. A great idea for a snack with your afternoon cocktail. The final touch on a romantic evening. Welcome.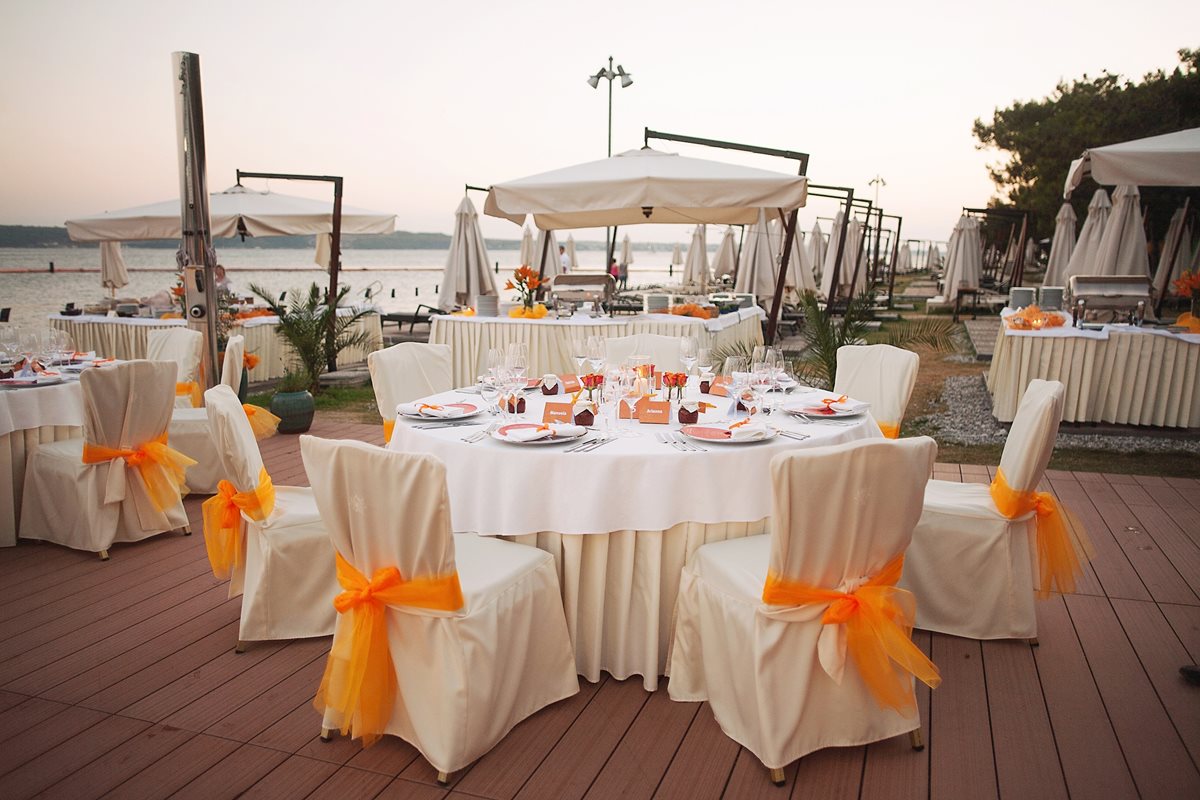 Restaurant Meduza
Nothing tastes better than carefully prepared pasta dish with your favorite sauce or a plate of crispy fried squid with the ocean view. Do not let the hunger drag you away from the deckchair. While enjoying the warm weather, a tasteful seafood salad with a glass of sparkling wine or local Malvasia is as refreshing as it can get. A pinch of Mediterranean with sea view.
Opening times
Restaurant Salina
By prior reservation only.
Istrian bistro & Tapas bar
Every day: 12 p.m. - 10 p.m.
Restaurant Meduza
Every day: 09:00 – 24:00*
Spuntin
Every day: 11:00 - 17:00
Restaurat TreeTop
Every day: 19:00 – 23:00
Also open for breakfast: 07:00 – 11:00
*Food is served from 12.00 a.m. onwards.