Swimming pools with thermal water – Prehistoric Sea
Experience the primal energy of the thermal Prehistoric Sea. You will find it in the center of Portorož. Surrounded by the warm colors of the Istrian nature and wall paintings depicting prehistoric times. The Prehistoric Sea is thermomineral water. Its chemical composition is unique in this part of Europe and it has beneficial effects on health and well-being. The swimming pool complex consists of a swimming pool, a large resting pool, a children's pool, two whirlpools and a sun terrace with views of the Portorož and Piran Bay.
Swimming pools with heated sea water – Sea Spa
Breathe, get rid of stress, recharge yourself. Treat yourself to "vitamin sea" – dive into a heated seawater pool. Here you can enjoy pampering in the large indoor pool with massage nozzles, the pool with meditative music, the children's pool, the outdoor pool, and in the Finnish and Turkish saunas.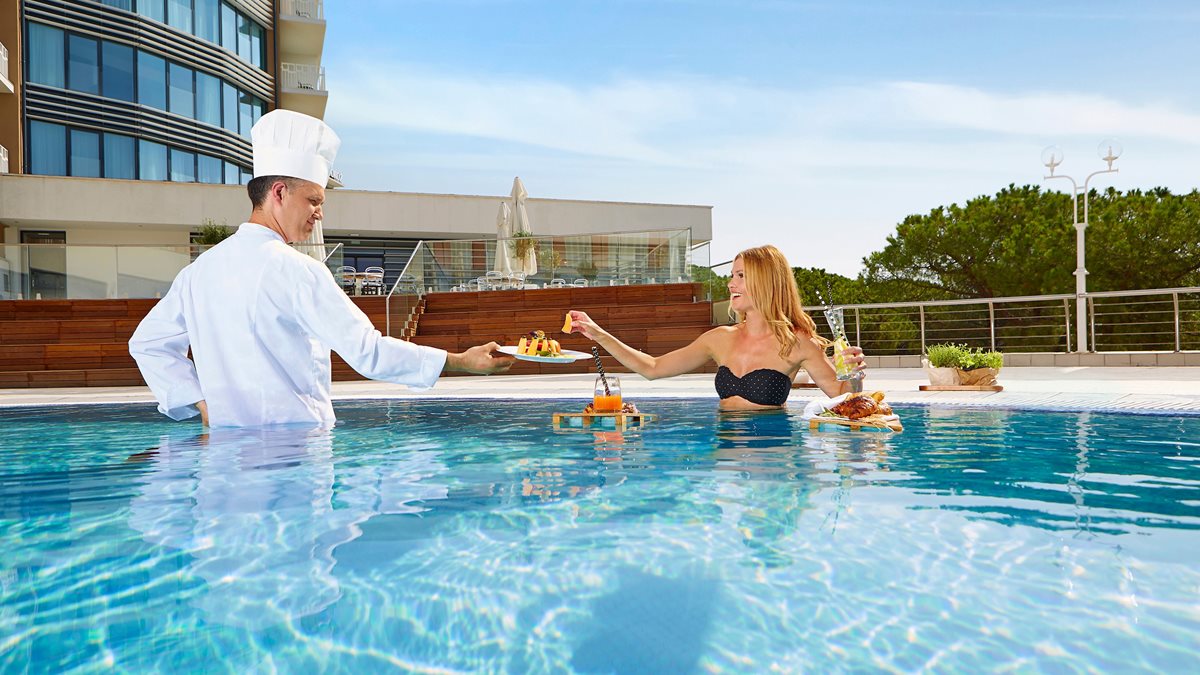 Outdoor pools
There is a swimming pool for a quick refreshment on the sun terrace of the Grand Hotel Portorož. The swimming pool with heated seawater Sea Spa offers real pampering in the fresh air, and for the refreshment in the company of your family, there is an outdoor swimming pool of the family hotel Mirna, where the children will be happy by having fun – even the parents will enjoy it.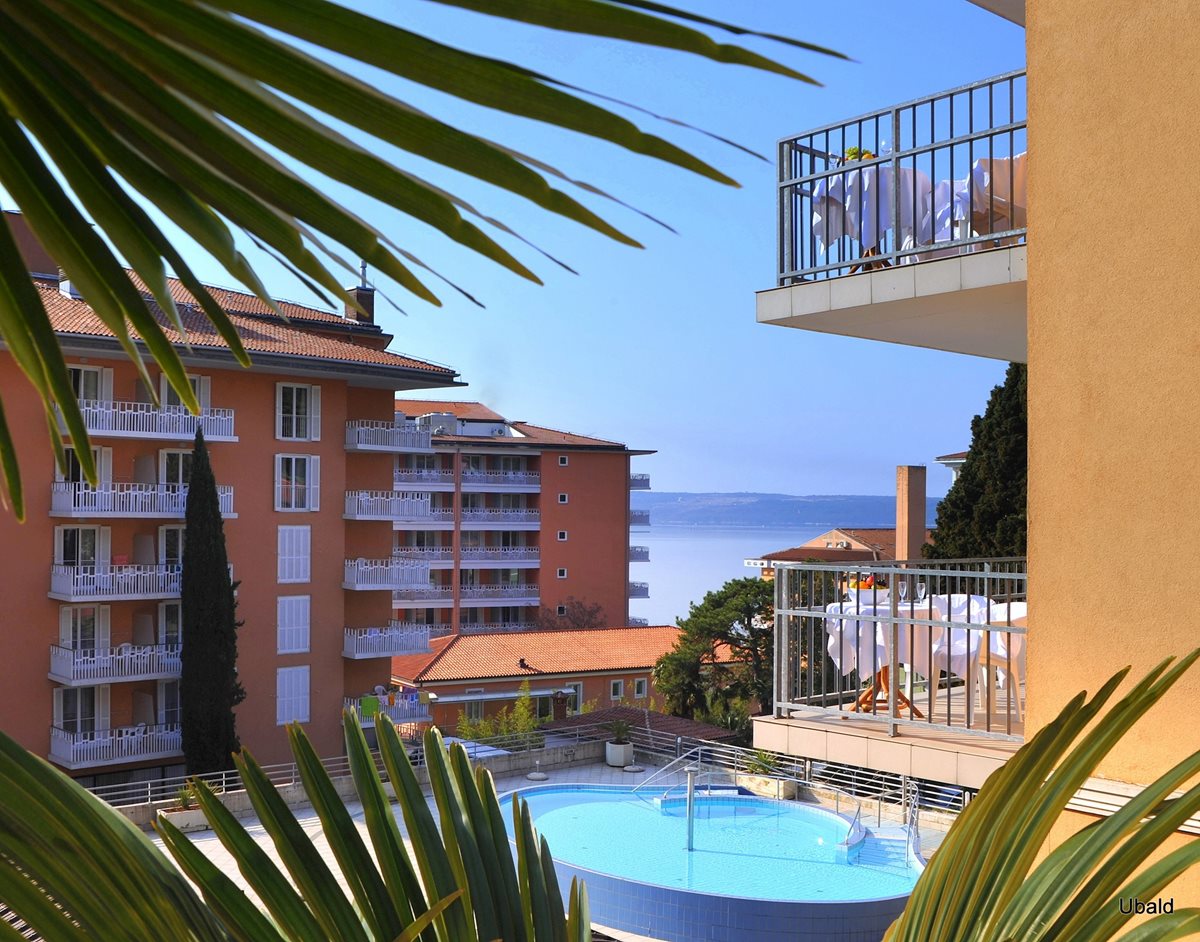 Children's pools
Does your toddler want to splash around? In addition to the children's pool with Prehistoric Sea and children's pool with heated seawater Sea Spa, the youngest guests can also entertain themselves in an outdoor pool at the family hotel Mirna.
Opening times
Swimming pools with heated seawater - Sea Spa
Every day: 8:00 - 20:00 (except Tuesday)
Tuesday: 14:00 - 20:00
Swimming pools with thermal water - Prehistoric Sea
Every day: 07:00 – 21:00 (except Thursday)
Thursday: 14:00 - 21:00