Local in a modern way
Slovenian Istria is known for its delicacies. Hand-made Istrian pasta, like »pljukanci« and »fuži«, truffles from the surrounding forests, sea bass from the Piran Bay and Boškarin beef are ingredients that can be easily found on your plate. Spiced with a great amount of love and fresh herbs, such as rosemary, capers, rocket, and oregano. Don´t forget to finish your meal in the best possible way - with a scoop of home-made ice cream. We have the vegan options covered as well.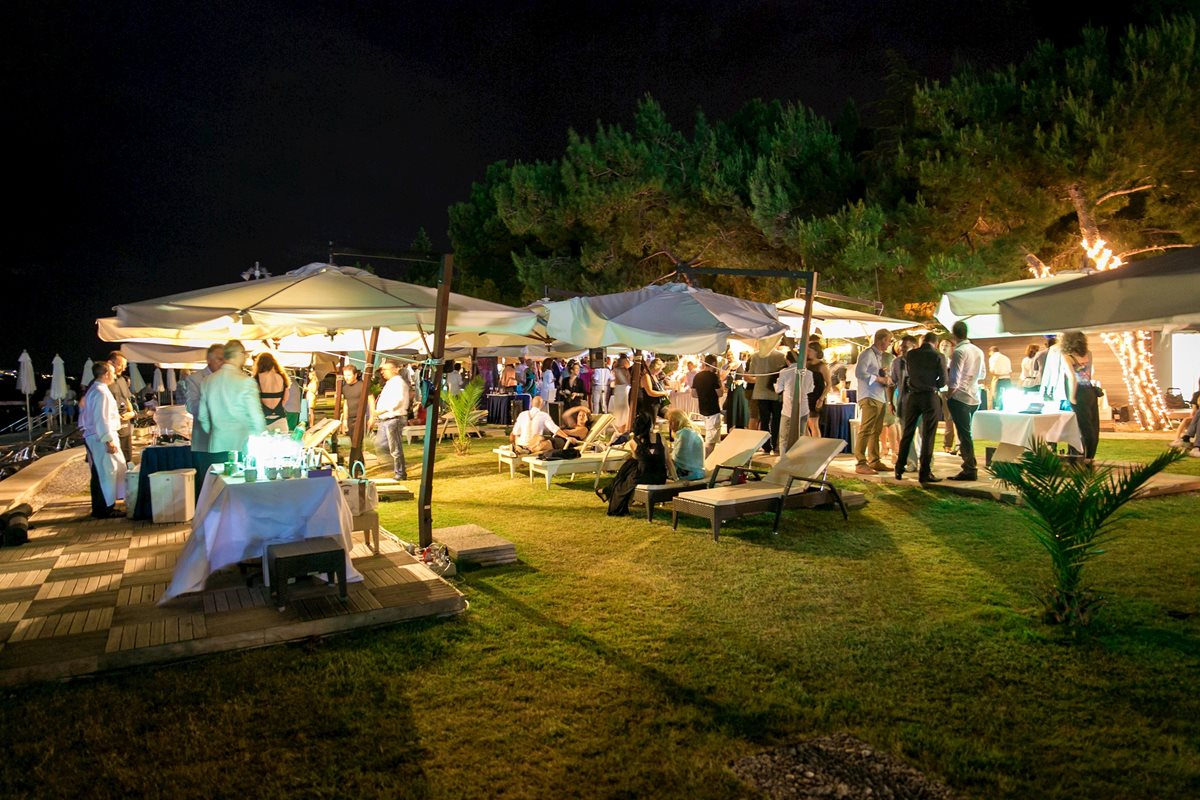 Dance your night away
There come the times when you just want to relax after a day on the beach with a glass of Aperol spritz while enjoying the dance rhythms. Spacious dance floor and a stage for musicians. In the air – the scent of summer for complete relaxation.
Opening times
Every day: 09.00 a.m. – 00.00 a.m.
Food is served from 12.00 a.m. onwards.