Experience our unique advantages
Diagnosis of the hormonal state in your body
Hormonal balance is the key to effectively stopping the ageing processes.
A holistic approach to maintaining vitality
A mix of five local natural factors, Mediterranean food, medical wellness and modern medicine.
A unique programme
Five steps to combat ageing processes.
Individually-based therapies
Depending on your needs and previous analyses.
Non-surgical method of rejuvenation of intimate areas
The only appliance for this procedure in Slovenia.
Overcome the influence of time
We cannot stop time. We can, however, mitigate or even remove its effects. On your face and body. Our medical experts combine modern medical knowledge with state-of-the-art apparatus technologies. To encourage your regenerative processes. They perform contemporary invasive and non-invasive aesthetic services. To restore a youthful look. And vitality.
We combine knowledge and technology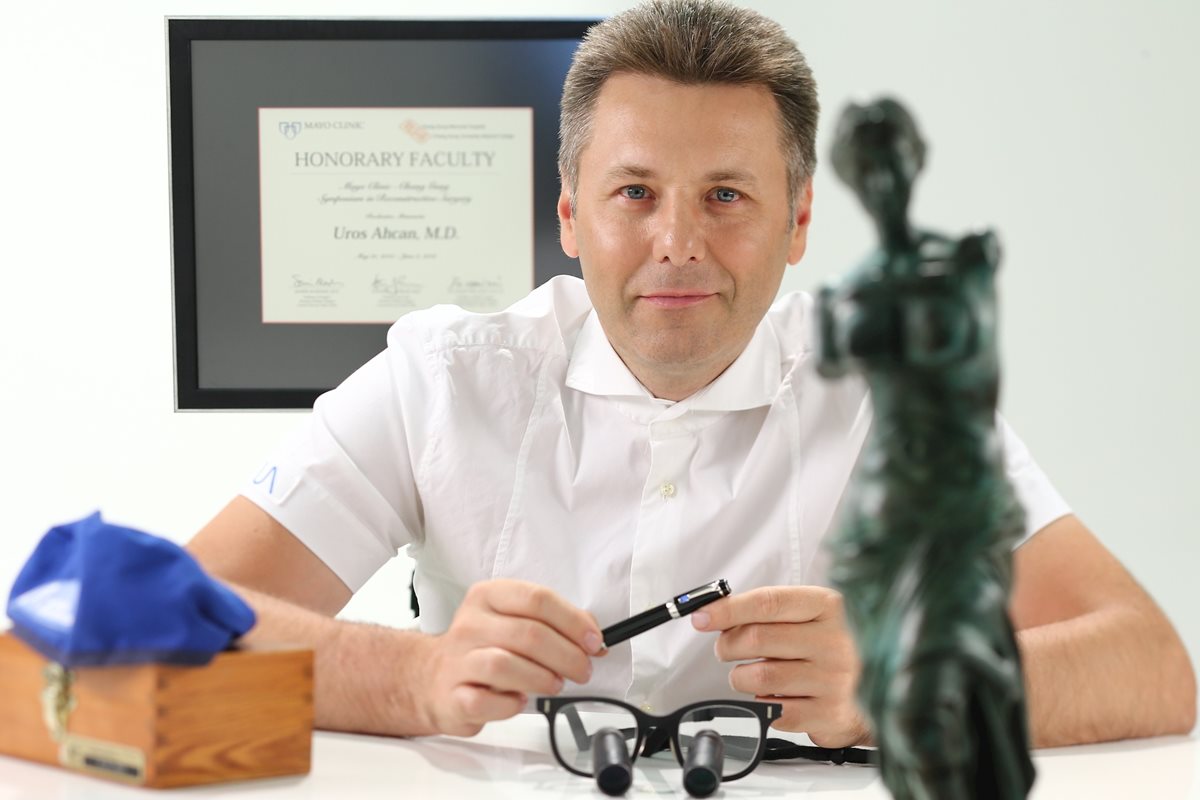 Prof. dr. Uroš Ahčan
Specialist in plastic, reconstructive and aesthetic surgery
It also applies dermal fillers and botox. On the basis of individual demand, it is possible to perform an operative procedure in Ljubljana and postoperative rehabilitation in Terme Portorož, which is carried out under the supervision of professionals.
Take the five steps in the fight against the aging process:
Diagnostics
Anti-aging diagnostics.
Special diet
Anti-aging Mediterranean diet.
Physical activity
Adapted to each individual.
Medical and thermal procedures
For body and face care.
Relaxation
Therapies for the release of mental stress.
Opening times
Monday - Friday: 8:00 - 15:00
Saturday & holidays: 8:00 - 13:00
Sunday: closed


During busy periods, longer hours will apply.